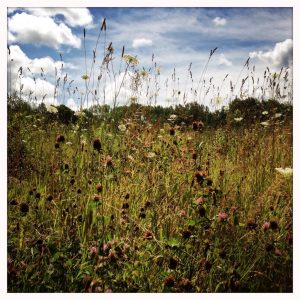 Practice is not about improving my asana. It's about seeing who I am and grasping an opportunity to explore my tendencies, emotions and reactions. As children, our parents navigate life and relationship for us; we learn these things for ourselves first by mimicking them. Without knowledge or intention, we become mini versions of our role models.
The beginning breather knows only the inhale and the exhale. A practiced breather learns to explore the spaces between. I begin each day as a beginner in this realm, and as I unlock the space between, I open up the potential for calm action. Like an exhale is the response to an inhale, I move through life on auto-pilot.
My asana practice gives me the experience of space. With space, I can choose when the next breath comes. In the space, I enjoy the bliss of presence and witness. I don't have to live in a reactionary way. I am training to be the observer first, rather than having my reactiveness tell me without process, how I feel. In this, I am seeing the opportunity to change the patterning of my family. To re-wire the emotional tools I was given and have them better reflect who it is I am constantly becoming. I am not done. I will never be done becoming. "We are growing younger towards death" (words often heard in the lab of somanauts). The best way to connect to the experienced breather is to begin each day by moving my breath.
With practice, my chances are better for success.