1376 Bank Street, Suite 406
| | | | | |
| --- | --- | --- | --- | --- |
| MONDAY | TUESDAY | WEDNESDAY | THURSDAY | FRIDAY |
| 10:30 – 5 | 10:00 – 4:30 | 10:30 – 5 | 10:30 – 5 | 10:00 – 4:30 |
---
---
**IMPORTANT INFORMATION FOR NEW CLIENTS:
Request access to the online booking platform by sending an email to the address listed below. For priority booking include the full name of the person who has referred you. If you do not have a referral insert your treatment goals and how you heard of us.
| | |
| --- | --- |
| 30 minute massage therapy | $65 |
| 45 minute massage therapy | $85 |
| 60 minute massage therapy | $110 |
| 75 minute massage therapy | $130 |
| 90 minute massage therapy or thai massage therapy | $155 |
*Rates include HST. All massage therapy services are covered under your extended health care benefits.
Payment Methods: interac, visa, mastercard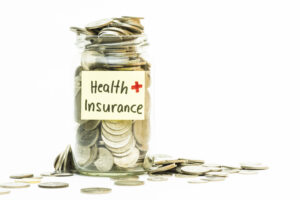 Direct Billing:
As a way to reduce your out-of-pocket expenses, we are now authorized to submit your claim directly to your insurance company, leaving you to pay only the portion that is not covered.
This system relies on a third party to approve direct billing requests, therefore we cannot control or explain declined submissions. If your request is declined, you are still responsible for payment of your treatment. Balances must be paid in full before leaving your appointment.
You must have your insurance card with you for every appointment
Please be prepared to show picture ID before submitting your direct billing request.
Cancellation policy:
What we sell is time. Without time, we could not give you the benefit of our expertise and therapeutic touch. These things come as a bonus with your scheduled time.
We are contractors that do not receive a salary, benefits or sick days, and we rely on you keeping your appointments to stay in business.
Honouring our 24 hour cancellation policy, is a courtesy that lets us know we are respected members of your healthcare network. Please review the policy below, and understand that we don't like to charge for missed appointments, but we must be firm with our boundaries to ensure healthy working relationships. We understand that life happens, our cancellation policy is part of life.
Cancellation Policy
We require 24 hours for cancellations, otherwise the full fee is charged. To cancel an appointment, you must:
Cancel online anytime up to 24 hours prior to your appointment.

If online cancellation is not available, the 24 hour window has passed.

Call, text or email if you are unable to cancel online.

Payment must be received before making your next appointment.
There are (few) extenuating circumstances where the fee may be waived.
---
For all further inquiries, email Christine here:
B O D Y W E L L T H E R A P I E S { a t } G M A I L (d o t) C O M