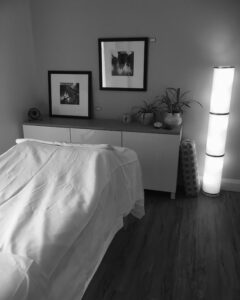 "Obsessed with the benefits of embodiment, I believe the body is the place where emotion goes to hide. Tucked away safely in the tissues of our physical form, the mind is relieved of the burdensome fluctuations of feeling. The body is a fantastic receptacle for unprocessed experience, but there is a limit to its capacity to store. Physical sensation through touch can be a tool for immediate acknowledgement of feeling, and for embodiment. Sensation that you feel safe to explore melds the different facets of our being, allowing communication between body and mind through observation…" continue reading here.
Christine brings more than two decades of body exploration to her massage therapy practice. When your body has aches, her goal is to hone in on the source. When you need an hour of escape, consistent pressure and flow is prioritized over releasing individual knots… the choice is always yours.
Browse treatment options below to determine what is best for you at this time.
Integrative Mind-Body Massage Therapy
This type of treatment has been designed to integrate body and mind for a feeling of overall wellness. The goal is to balance the nervous system, reduce stress hormones, lower heart rate and support the immune system. While the treatment includes attention to specific areas of tension, it does not address physical injury. Christine's touch is both mindful and confident. Subjective to each client. She describes her default pressure as being moderate to deep, adaptable to your liking.
60 Minute Wellness treatment (upper or lower body)
$110
90 Minute Full Body Integrative treatment
$155
Thai Massage – 90 minutes (billed as massage therapy)
$155
Wellness/Injury combo (treatment only-no assessment) 75 min
Integrated treatment to address minor injury with a larger focus on overall wellness.
$140

*Rates include HST. All massage therapy services are covered under your extended health care benefits.
Pain Reduction / Injury Rehabilitation Massage Therapy
For individuals who are ready to get serious about their pain. Treatments are customized to address injury or persistent/recurrent pain. Together we will formulate a plan to address your specific needs. Be prepared to invest in the process through consistent massage and personalized home-care exercises.
Following an Injury Assessment, a custom treatment plan begins with weekly visits (60 min) until the body begins to respond (typically 3-4 weeks). Frequency is reduced gradually until your body displays lasting change. Home-care exercises are essential during this process. Christine uses her extensive experience and knowledge of the body to coach you through rehabilitation. During the course of treatment it is not uncommon to have a flare-up of pain that feels like a setback, this is normal. Christine's role is to guide you through the stages of healing so you know what to expect. We will check-in on your alignment regularly—the goal is to have you feel supported at every step.
The duration of a treatment plan depends on the nature of the injury/pain, how long it has been present and how consistently treatment/exercise is implemented.
| | |
| --- | --- |
| Injury Assessment – 75 min (assessment, hands-on treatment & development of treatment plan) | $140 |
| Treatment Plan – 75 min (schedule once you've had an assessment and are ready move forward) Includes hands-on treatment, review of home-care exercises and treatment plan recommendations. | $140 |
| Ongoing Rehab Treatment 60 min. Comprehensive massage of areas associated with injury, regular check-ins and updates to home care exercises as needed. | $118 |
| Urgent Care 45 min. You've had a recent flare-up of pain and need a quick fix to stay on track. | $90 |

*Rates include HST. All massage therapy services are covered under your extended health care benefits.
Thai Massage (on floor mats)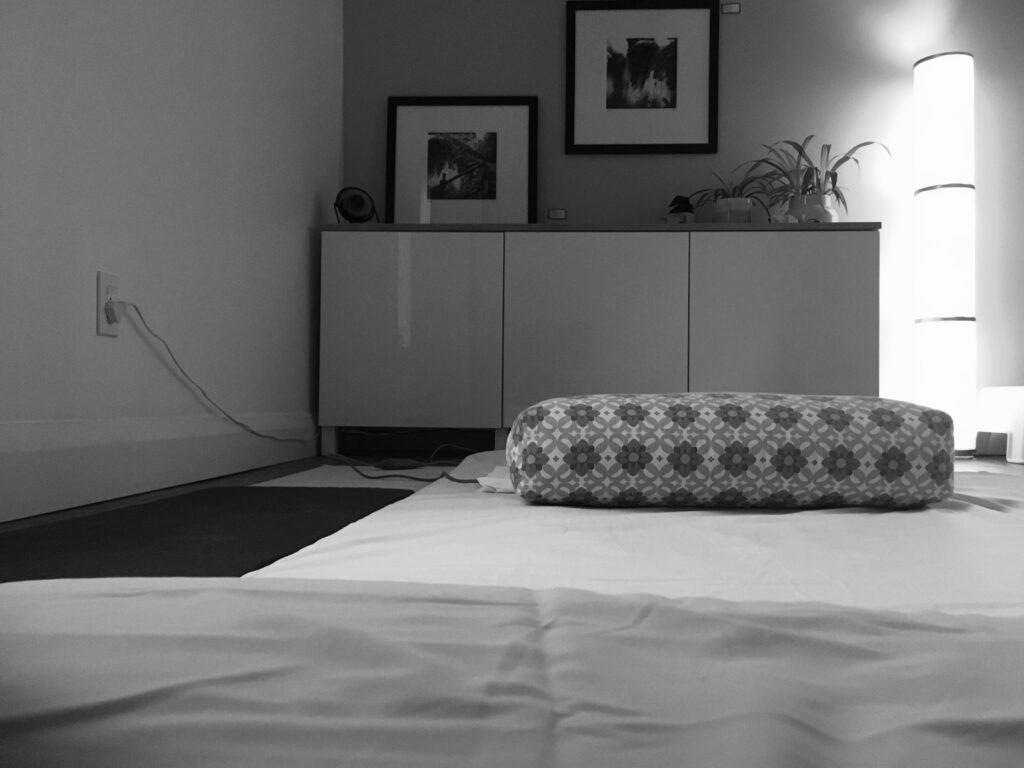 Thai massage is a flowing sequence of passive movements that directs circulation into the joints and stagnant areas of the body. Repetitive motion and slowly delivered pressure effortlessly coax the nervous system into a state of rest. The hallmark of thai massage is embodiment through breath. Without intention, your breath will naturally coordinate with the flow of movement, delivering renewed vitality, a feeling of connection, and deep release.
Thai is done fully clothed on floor mats. Please wear non-restrictive long pants and sleeves.
90 minutes $155 (HST included, billed as massage therapy).
Christine began her thai massage training in 2003 with the late Kam Thye Chow, founder of the Lotus Palm School in Montreal. While her practice has expanded over the years, the flow and philosophy of touch instilled by Kam Thye continue to be the foundation of her work.
watch the video for a small sample of Thai:
Book Now
If you are not a current client please email Christine at b o d y w e l l t h e r a p i e s [at] g m a i l [d o t] c o m to request access to the booking calendar. For priority booking status be sure to include the name of the person who has referred you.
No referral, no problem! Let us know how you found us and what your treatment goals are (this details is required to determine whether Christine's skills will fit your needs.)