The Old Apartment at 320 is the first of the Apartment Series… I've lived in a lot of places, and have decided to report on them all—now that I have stopped moving for once. Subscribe below.
In the summer of 2005 I paid some movers to pack up my Chinatown apartment and drive its contents along the 401 to Montreal. I had no idea what I was doing. The boyfriend I was moving toward had just broken up with me—having met his new girlfriend while we were out for coffee together on the last morning of my previous visit—but I didn't know that detail at the time of our breakup. I mean it should have been obvious in the way he would introduce me causally as a friend when I would arrive for a date at the end of his day of teaching thai massage. I don't mean to make him sound like a jerk, but that is how it happened, and we have all been jerks at some point in our lives, a humanness that makes me love the memory of that time even more. It was a rough road to arrive at, but we remain friends—which is to say, we are connected on social media, so yeah, he's probably reading this. 👋 🤍 😬 (I include this detail now, only to demonstrate who I was at that time.)
That was what got me to Montreal: the idea of being with a person who was into me. So when it ended, but all of the details were already set for me to move, I did it anyway. My new roommate was the ex of a childhood friend. She had given us her blessing to share a flat in the ultra hip Mile End neighbourhood of Montreal. He and I bonded in our early acquaintanceship years earlier, over bikes, music and photography—things we still discuss today.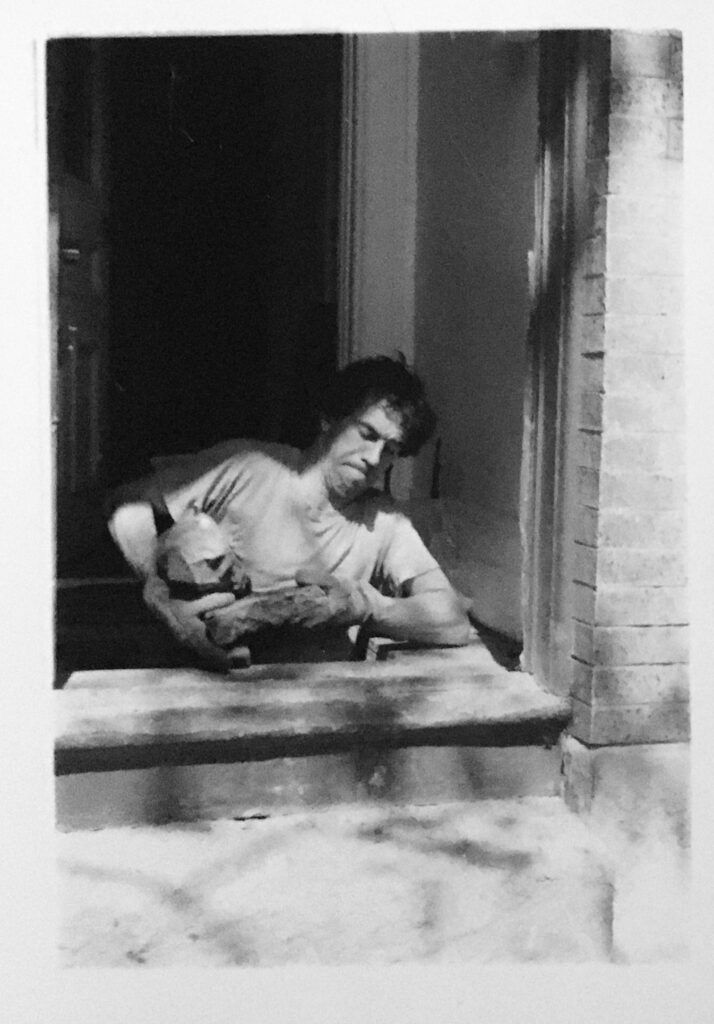 We were on the ground floor of a triplex that had a tiny front yard laid with gravel and the roots of a tall shade tree. Together we framed a small garden with some of the rocks pulled up from the crawl space beneath the house. We hauled bags of soil home on our bikes and planted seeds that struggled to grow among the roots of the tree. An old rickety staircase tilted its way up to the second floor just beside our front door walkway, so there wasn't much to this yard at all. We strung a hammock above the gravel, affixing one end to the underside of the steps, and the other to a giant eye screw drilled into the brick of the house. Obviously, it became the most coveted spot at our house and I spent pretty much all of my free afternoons there once the sun rounded the corner to warm our front door.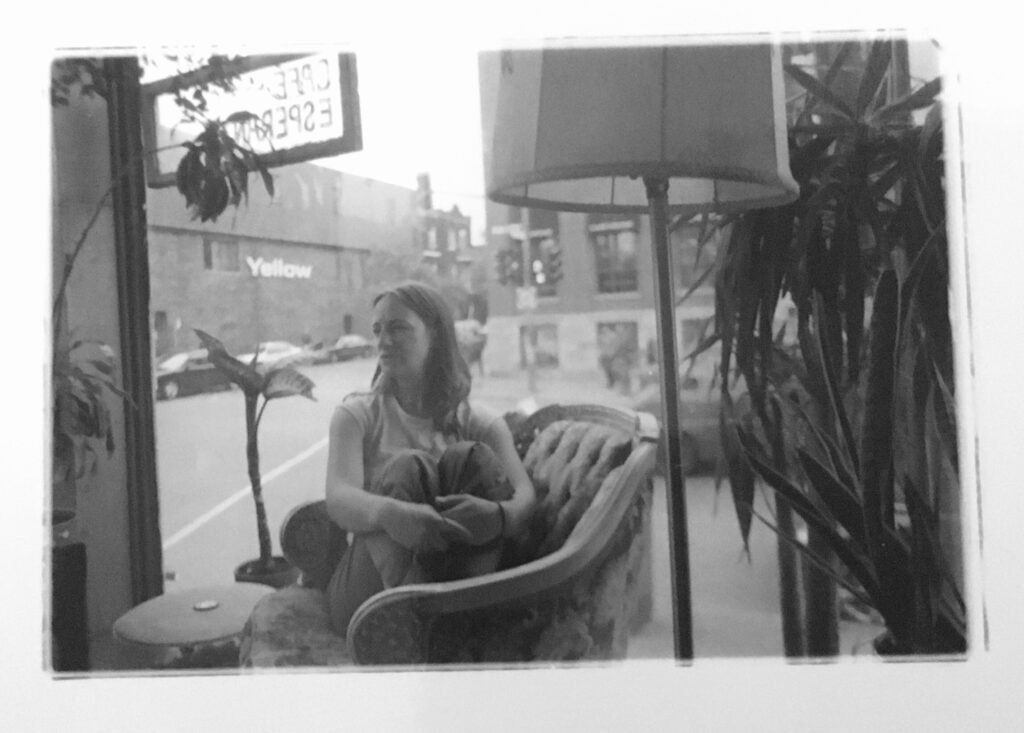 Most mornings you would find me at the café up the street slowly breaking fast while sipping on an allongé* and scribbling away in my journal. I would spend no less than ninety minutes occupying the coveted (maybe only by me), raised window seat watching the world go by. I was completely broke, but nothing was going to stop me from affording this creative (avoidant) prelude to the day.
That summer I enrolled in my first human dissection course, paid for by my line of credit. During the previous five years I had also used the low interest credit account to attend a yoga teacher training in Colorado, a yoga retreat to Costa Rica, two thai massage trainings (where I met the now ex), and the two-year yoga course that got this expensive habit started in the first place. It was becoming harder and harder to make my minimum payments through the few yoga classes I taught each week.
Having just moved from such a busy city, Montreal felt relaxed, green and much more civilized. I could walk a third of the way to work though the park without putting on my shoes (so hippie-yoga-teacher of me!). The over-stimulation I experienced everywhere in Toronto was absent here. The language Ontarians are forced to study up until 10th grade, regrettably never took hold in my brain, but allowed the constant buzz of conversation and print media to become background noise. I could go unnoticed in this city for days on end, nurturing the introvert.
I learned that in contrast to Toronto, where friends were invited to private back yards, at scheduled times, away from the eyes of the neighbourhood, Montreal was the place where neighbours gathered in their front yards socially at any time of day, without invitation. The Summer of the Hammock proved this. Music, cold beverages, spontaneous drop-ins and great conversations had our door always open. Everything about the casual pace of Montreal life made my professional/financial challenges fade into the background. When I think back, I remember it as a soul nourishing time… but if you press me, I'll admit that I was stressed a lot of the time.
I was thirty-three. Most of my old friends had already progressed beyond the major milestones of marriage, pregnancy, babies and home ownership. My lifestyle was in stark contrast to theirs and we silently envied what the other had—because of what we each thought we were missing out on.
Montreal will forever be known as my era of leisure. At 5277 D'Esplanade, we hosted afternoons of bike maintenance where alcohol accompanied the hours stained by bicycle grease and clean bearings that have forever ruined me for a traditional bike tune-up**.
The only other place that could match the pace I had adopted, was Costa Rica. From Montreal I boarded a plane and co-led my first yoga retreat that began my love affair with a rich tropical landscape and another language over which I had no grasp. After three years in Montreal, I did what any intelligent person lost and broke would do: I sold everything I owned and moved to Costa Rica.
*a long espresso that baristas outside of Quebec just cannot grasp. It's slightly longer that an anglophone long, and shorter than an americano. Since the last apartment post, I have invested in that espresso machine and am back to once again enjoying a proper allongé.
**before meeting my Montreal roommate, my bike had never had a tuneup. His days building bikes for Toys R Us made him an expert in my eyes and to this day, my bikes do not get the love they deserve from regular mechanics. No one can afford to pay for a work-over that was the norm in our yard at 5277.